Outer Limits Construction LLC is a full-service construction company. We design, permit, manage, and construct on a full, turnkey basis any construction Project- whether a complex commercial structure meticulously designed to efficiently fit on an irregularly shaped lot, a tenant build out incorporating the client's specific needs, a carefully thought out residential remodel, or construction of your dream home.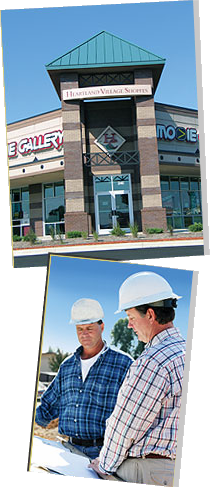 Outer Limits principals recognize that the pre-construction phase is critical to a successful Project. Our foresight, attention to detail, and focused planning eliminates costly surprises in the construction process. With decades of experience in commercial and residential construction, we begin with a careful consideration of our clients' requirements and goals. We deploy Architectural Desktop (AutoCAD) software to design multiple site layouts, building designs, space plans, and other construction drawings so that our customers fully participate in the process of designing a Project that best fits their needs.
We are there throughout the entire process to insure that only cost effective construction methods and techniques, incorporating quality materials, are utilized in the Project. We fully understand that "time is of the essence," and implement a strict regimen so the work is fully completed when promised.
We listen to our valued clients so that all of their needs and requirements are exceeded.
Testimonials